Sep 27 2011
The increasing affordability of good digital cameras, as well as simple desktop editing software, such as iPhoto, has democratised the whole business of taking photographs. Now virtually anyone can point, shoot and get a decent image. And even if you do not get it right first time, you can try again, and again, until you do. The beauty of digital is that it is very forgiving of mistakes, and some would say, lack of talent too.
Film, by contrast, is far more brutal judge of ability. Get it right, and you achieve a quality of image that not even the best digital camera can match. Get it even slightly wrong, and you are stuffed. So, I was intrigued to hear about an exhibition in Kuala Lumpur dedicated specifically to abstract film photography.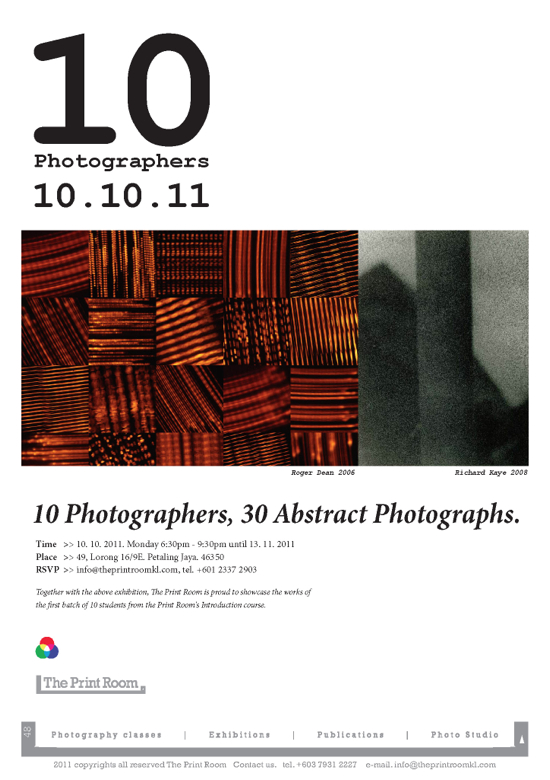 Entitled 10, the exhibition features work (three pieces each) by 10 photographers, and will be shown at the Print Room from October 10 to November 13. Admission is free. As well as organising exhibitions, and publishing photography books, the Print Room runs classes on working with film. Old school in the best sense of the term.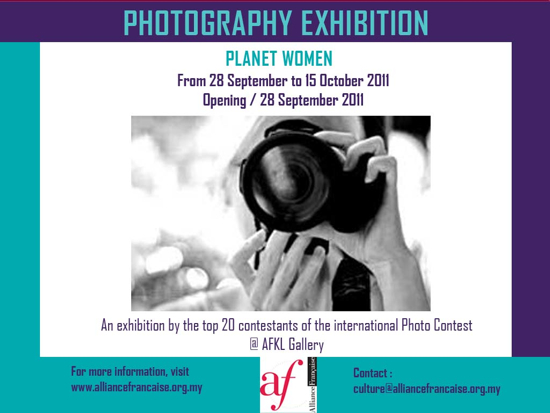 Another interesting exhibition, although this time restricted by subject matter not technique, is Planete Femmes (Planet Women). It features 20 pictures on the theme of women by Malaysian photographers. The exhibition will be shown at Alliance Francaise KL from September 28 until October 15. Admission is free. The event is part of a global photography competition organised by Alliance Francaise.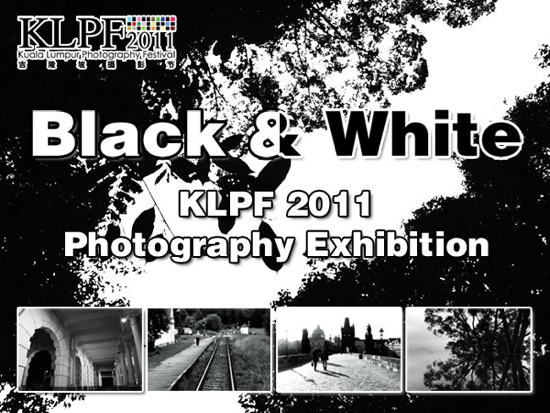 And just to prove that all good things come in threes, early October also sees an exhibition dedicated to black and white photography. It forms the centrepiece of the annual Kuala Lumpur Photography Festival, which is now in its 15th year. Last year's festival attracted more than 100,000 people, so come prepared for big crowds.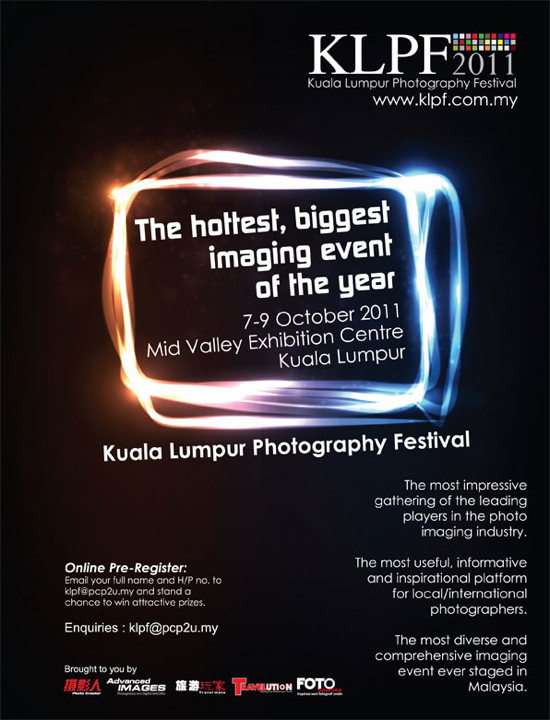 The event will be packed with the latest gadgets, as well as offering the opportunity to learn from professional photographers. It will be held at the Mid Valley Exhibition Centre from October 7 to 9. Admission is free. For more information, and to enter a prize draw, follow this link.
The Print Room
49 Lorong 16/9E, Petaling Jaya, Selangor
T: 012 337 2903 (mobile)
http://theprintroomkl.com
Alliance Francaise KL
15 Lorong Gurney, Kuala Lumpur
T: (03) 2694 7880
http://kl.alliancefrancaise.org.my
More still
» Previous post: Easing down a gear: Welcome to Pulau Ketam
» Next post: October performing arts highlights in Kuala Lumpur
Disclaimer
Travelfish.org always pays its way. No exceptions.
Tags: Alliance Francaise, competitions, film photography, photography

best price guarantee
Leave a Reply