Sep 30 2011
Modern society seems to suffer increasingly from acute Attention Deficit Disorder. Pleasure has to be easy; gratification has be instant. So it is fitting that Kuala Lumpur, a city where ADD has reached near epidemic levels, should have an entire performance arts festival dedicated to people who cannot concentrate on the same thing for more than ten minutes at a time.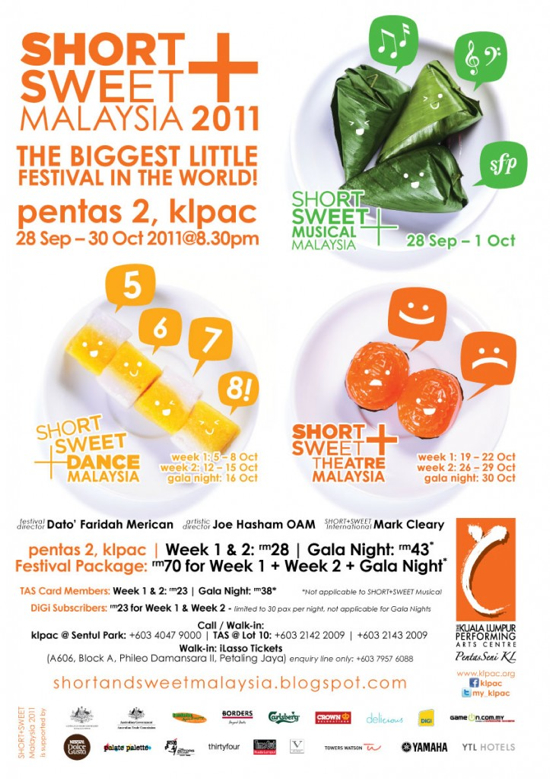 Short and Sweet, which is billed as the "biggest little festival in the world", consists of 60 bite-sized chunks of dance, musical theatre and drama performed over the space of five weeks. It would take several blogs to detail all the individual mini-shows, suffice it to say, there's something for everyone. Tickets cost 28 ringgit, apart from Gala Nights, which are 43 ringgit. All the performances will be at KLPAC (Kuala Lumpur Performing Arts Centre). For a full schedule follow this link.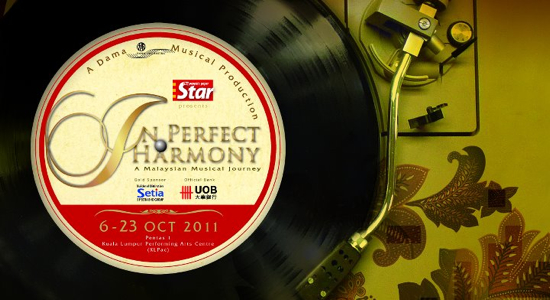 Another crowd pleaser at KLPAC in October, will be In Perfect Harmony, a musical performance showcasing popular Malaysian songs from the last few decades. Tickets, which cost from 93 to 303 ringgit, are selling fast, so if this show sounds like your cup of tea, best to book well in advance. Perfect Harmony will run from October 6-23.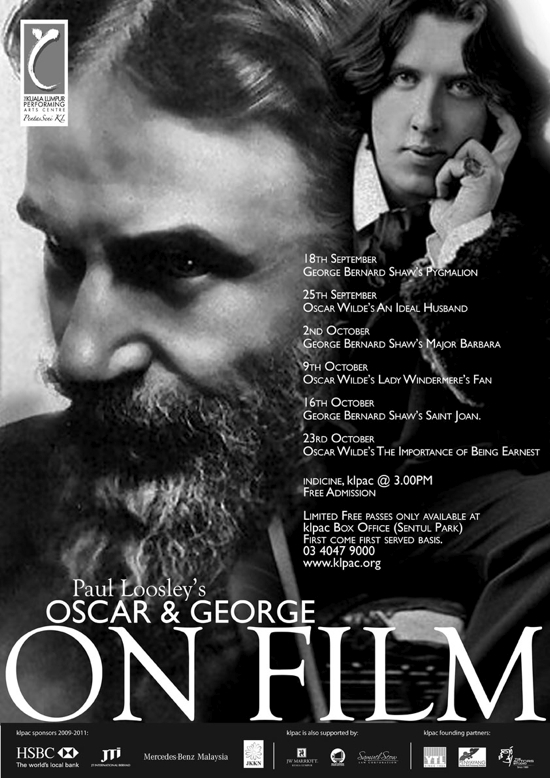 For something completely different, KLPAC is hosting a season of films inspired by the works of two great Irish writers, George Bernard Shaw and Oscar Wilde. The remaining screenings are Major Barbara (1941) on October 2; Lady Windermere's Fan (1949) on October 9; St Joan (1957) on October 16; and The Importance of Being Earnest (1952) on October 23. All shows start at 15:00. Admission is free, on a first come first served basis.
Moving onto KLPAC's sister venue, The Actors Studio, October also sees a number of interesting offerings. These include a rare chance to see classical southern Chinese opera in KL. One Night of Cantonese Opera will feature elements of seven traditional folk tales, split between the night of October 15 (20:00) and the afternoon of October 16 (15:00). Tickets cost 38 ringgit for each show.
I doubt whether many of KL's ADD sufferers will be keen to see a show about the experience of refugees in Malaysia, but for anyone with a longer attention span, it deserves some consideration. Life Sdn Bhd 7: Refugees, is the seventh instalment of theatrical experience, where actors and non-actors share stories about a particular issue with the audience. Past years have tackled weighty subjects such as HIV/AIDS and breast cancer. This year's show is a collaboration between The Actors Studio and the United National High Commissioner for Refugees. It will run from October 24-29 at 20:30, with a final performance at 15:00 on October 30. Tickets cost 23 ringgit on the opening night, and 33 ringgit for subsequent shows.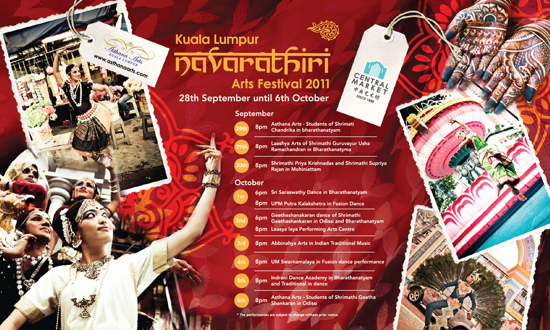 Last but not least, Central Market is hosting nightly Indian dance and music performances until October 6, to mark the Hindu festival of Navarathiri (Navaratri). At the core of this colourful and exuberant festival is a celebration of divine female power. Admission is free for the shows, which change every night. Performances start at 20:00, with an extra performance at 18:00 on October 1 and 2.
Kuala Lumpur Performing Arts Centre
Sentul Park, Jalan Strachan, Kuala Lumpur
T: (03) 4047 0910 (enquiries); (03) 4047 0900 (box office)
www.klpac.org
The Actors Studio @ Lot 10
The Rooftop, Level 8A, Lot 10 Shopping Centre, 50 Jalan Sultan Ismail, Kuala Lumpur
T: (03) 2142 2009 (box office)
www.theactorsstudio.com.my
Central Market
10 Jalan Hang Kasturi, Chinatown, Kuala Lumpur
T: (03) 2031 0399
www.centralmarket.com.my/index.php
More still
» Previous post: Three photography events in Kuala Lumpur
» Next post: Yut Kee Restaurant: A Kuala Lumpur icon under threat
Disclaimer
Travelfish.org always pays its way. No exceptions.
Tags: cinema, dance, drama, films, Kuala Lumpur Performing Arts Centre, musical theatre, opera, theatre

best price guarantee
Leave a Reply