Best places to stay in Hanoi 2012
Updated on 25th January, 2013. First published 1st October, 2012
Hanoi may not be the bargain it once used to be, but there are still some great deals to be had, from budget right through to luxury. It's a jungle out there, with so many options; here are our picks for the best spots to stay in Hanoi to help you narrow down what might be best for you.
Whereas once it was feasible to find a semi-decent private room for under US$10, solo travellers on a tight budget now have no option except dorm beds. Fortunately dorm-bed availability has grown notably in the past few years so there's plenty of choice.
The stand out option is the reasonably new Hanoi Backpackers' Hostel on Ma May. It not only stands out because of its size –- it's massive -– and the noise that emanates from its downstairs bar, but also for the quality of the accommodation. For US$6 a night you get a larger than average single bed with decent bedding, and handy extras like your own light and valuables locker. It's a particularly good option for the more sociable travellers as the downstairs bar and guest-only lounge provides plenty of opportunities to meet new friends.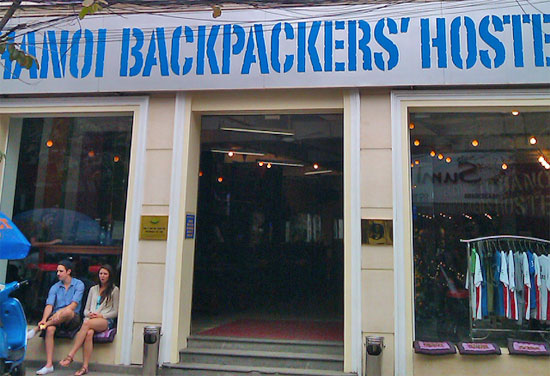 Pick of the budget bunch.
For more of a hotel-style environment, try May de Ville Backpackers Hostel on Ta Hien. Another monster-sized building, it has a mix of dorm beds and private rooms. The dorm beds are sizeable, with six to a room along with a bathroom, and there's a pool room and movie theatre. The place is super clean, the staff is friendly and to top it off, it's less than a minute from international bia hoi corner.
If you prefer a smaller set-up, Little Hanoi Hotel is a good option. Book early as it gets busy and they only have one dorm room.
If you don't want to share, but money's still tight, the cheapest decent option we've found is Phu Hoa. It won't be to everyone's taste, as there are no mod cons, staff don't speak English and the staircase is particularly narrow and steep, but it's centrally located, clean and certainly has some character. Rooms are around US$10.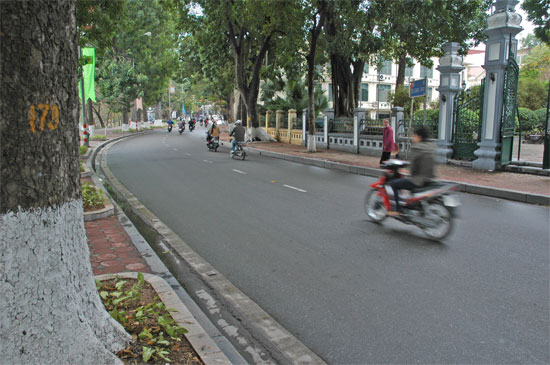 It's a mad rush to get the best rooms in Hanoi.
To have any great choice you need to spend at least US$15. At around that pricepoint, Camellia 6 Hotel, on Trung Yen Lane, is our top pick: standard rooms are small but comfortable, with fridges, hairdryers and a window, or spend a bit more for a deluxe.
Another good option is Stars Hotel on Bat Su. US$17 gets you a double room with window and, if you're at the front, a cute balcony. It's on a quiet street too, with plenty of street food options -– particularly pho –- nearby.
Or jump up slightly into the midrange and for US$25 you can get one of the cheapest rooms at popular Hanoi Cozy 2 on Hang Be. It offers great value for the price, especially as breakfast is included, staff are friendly and the location is central.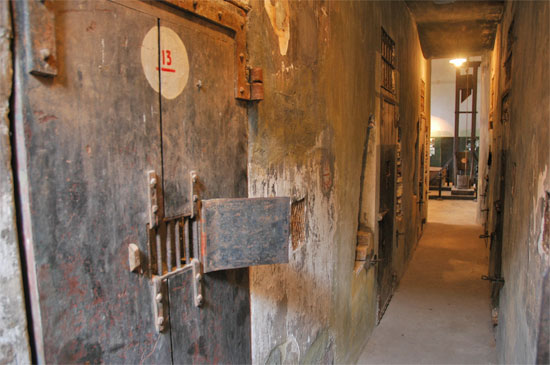 You get what you pay for.
Also in the midrange, Art Hotel on Hang Dieu has tastefully decorated, well-equipped rooms starting from US$35 and going up to US$50 for the family suite, which comes with a very appealing outside terrace area. Recommended.
Once you start spending more than US$50, the world of boutique hotels opens up. Hang Trong is the place to start as it's home to Maison d'Hanoi, Golden Lotus and Golden Rice, all of which offer fantastic rooms, though all very different in style: Golden Rice is the most traditional, Maison d'Hanoi the coolest and most elegant, and Golden Lotus merges traditional touches with modern styling to, in our opinion, be the best value of the lot.
Hotels within Hanoi's Elegance group are also worth checking out. Five of their hotels are dotted around Hoan Kiem: Essence Hanoi on Ta Hien, Hanoi Elite on nearby Dao Duy Tu, Diamond to the east and Sapphire towards St Joseph's Cathedral are around US$50 whereas Ruby offers cheaper options.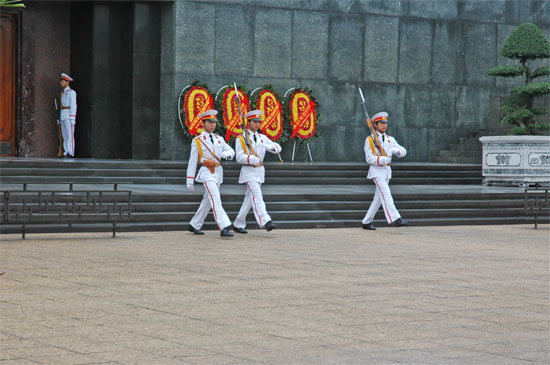 "We found the concierge to be a little too formal for our taste..."
Hotels for this price come with in-room facilities such as tea- and coffee-making facilities, robes and toiletries, and staff will be well-dressed, well-trained and helpful, but don't expect a pool or much of a restaurant or bar. For that you'll need to move into the luxury category.
If money really is no object, and luxury's your want, then look no further than the Sofitel Metropole Legend. It really lives up to its reputation as Vietnam's top hotel and is worth a splurge: rooms start at around $200 a night. If you don't want to stay there but fancy a treat, pop in for afternoon tea or a session at the luxurious spa.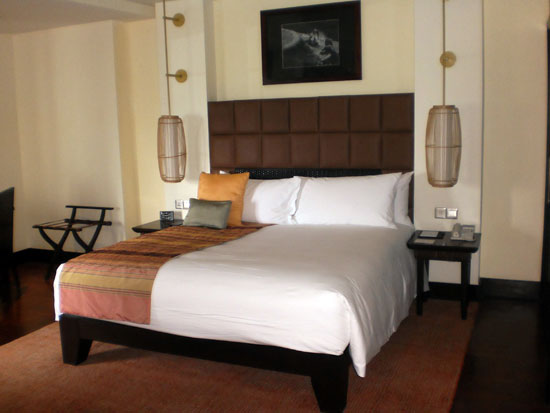 A two-person dorm at the Intercontinental.
Although lacking the historic prestige of the Metropole, the InterContinental is still a worthy alternative, offering excellent rooms and facilities in a more open –- read, less crowded -- environment. Rooms can be picked up for just over US$100 on online booking sites. Both the Metropole and the InterContinental have all you'd expect from a five-star hotel: a pool, spa, restaurants, bars and great service.
Overall, Hanoi is certainly not lacking in choice and range of accommodation, but look out for deals in advance, particularly if you're spending in the midrange or above price range. If you're going budget do your homework and check review sites before you arrive to get the most for your money and avoid the dodgy joints -– of which there are a few.
More resources
More detailed Hanoi hotel reviews on the Vietnam blog
Full list of Hanoi hotels and guesthouses on Travelfish.org
Hanoi hotels on Agoda

Story by Sarah Turner
Read 2 comment(s)
Obviously you can't include them all in a post like this, but the Splendid Star and sister hotels by the Cathedral are a terrific value. We paid $57 a night for a huge room with two queen beds and that included breakfast for 3 each day (literally whatever we wanted to order) and pickup from the train station. The room we got would have been $250 or more in a typical U.S. city---it was that nice.

Posted by Tim Leffel on 1st October, 2012

Long life to Phu Hoa, the lovely owner actually speaks a bit of English and you'll get away from the mob of back-packers. Good deal if you're in two!

Posted by Tommaso Querini (Suturn) on 3rd October, 2012
Add your comment
Feature story quicklinks
Giving back in Southeast Asia (19)

Burma (8)

Cambodia (24)

Indonesia (14)

Laos (20)

Malaysia (10)

Singapore (8)

Thailand (85)

Vietnam (33)

Accommodation guides (14)

Travel with kids (7)

Opinion & advice (18)

How do I? (11)

Cycling Asia (13)

Health and safety (6)

Money and finance (4)

Diving guides (6)

Photo essay (3)

Guest blog (2)

General (15)

Book reviews (5)

Interviews (8)

Explore Bangkok by BTS (18)
Newsletter signup