MALAYSIA: 10 days in Sabah
Just some suggestions
Introduction
Sabah is famous for its natural wonders and does not disappoint. Here's a 10-day itinerary that hits all the highlights for first-time travellers to the region, from mountain climbing to spotting orangutans in the jungle to some of the best scuba-diving in the world.
Day 1 and 2: Kota Kinabalu
The beauty of Sabah is what lies outside the cities, not in them, so two days is plenty to spend in the capital of
Kota Kinabalu
, which is likely the starting point for your adventures thanks to the Kota Kinabalu International Airport.
Learn about the region's indigenous tribes at the excellent Sabah State Museum or, if you're more of a hands-on learner, visit the Mari Mari Cultural Village where you can hang out with the descendants of head hunters and try your hand at the blow pipe. If the sun is shining, take the ferry to the Tunku Abhul Rahman Marine Park to snorkel with colourful reef fish at pristine islands just 15 minutes away.
Kota Kinabalu is also known for its markets – get your souvenir shopping over with at the Craft Market then hit the Night Market for a bargain barbecued seafood feast. If you're in town on a Sunday, don't miss the Gaya Street Market for street food and a fun atmosphere.
Kota Kinabalu also has its fair share of shopping malls and restaurants, making it the perfect place to shop for any travel essentials you may have forgotten (such as warm clothes for mountain climbing) and indulge in international cuisine before moving further into the wild.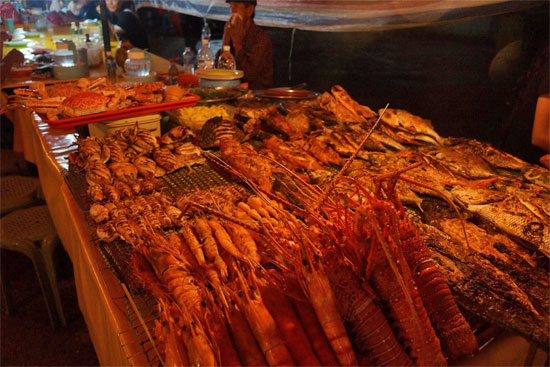 Just a light dinner.
Day 3: Kota Kinabalu National Park
When you're ready to move on, hop a bus to Kota Kinabalu National Park which is just 80 kilometres away. This park is home to challenging Mount Kinabalu, impressive flora and fauna like the Rafflesia flower and all-around stunning scenery.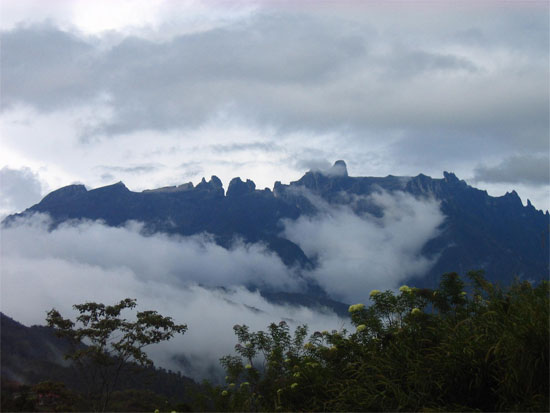 It is as hard as it looks.
To climb the mountain, you will need to make arrangements with Sutera Sanctuary Lodge which arranges the permits, guides and accommodation on the mountain. You will also need to schedule another full day here and perhaps another for your weary muscles to recuperate. If you're not that ambitious or on a tighter budget (mountain climbing ain't cheap), it's still worth spending the day hiking the park's trails and enjoying the fresh air.
We don't recommend traversing the mountainous roads at night, so our suggestion is to spend the night at one of the guesthouses outside the park entrance and flag down a bus bound for Sandakan the next day.
Day 4 and 5: Sandakan & Sepilok
It's nearly five hours from the park to Sandakan, so if you leave in the morning you'll arrive in Sandakan by early afternoon. The city itself is short on charm, but from here you can make a daytrip to the world renowned Sepilok Orangutan Rehabilitation Centre. This is your chance to see Borneo's ginger-haired primates up close in a natural setting at the 9:00 and 15:00 feeding times.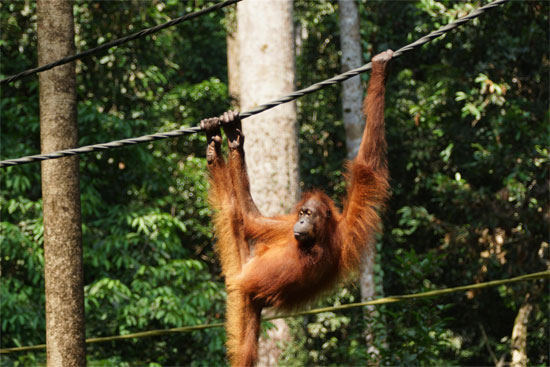 Just hang out.
If you just can't get enough wildlife, consider a daytrip to the Labuk Bay Proboscis Monkey Sanctuary or the Turtle Islands Marine Park where you can watch endangered sea turtles nest on pristine beaches.
While in Sandakan you should also confirm the plans for your next adventure -– jungle trekking.
Days 6 and 7: Kinabatangan River Safari
If your dream of Sabah was spotting exotic wildlife in the jungle, this is the part of the trip you've been waiting for. The jungle lining the Kinabatangan River is home to Borneo's iconic creatures including orangutans, proboscis monkeys, gibbons, hornbills, crocodiles and pygmy elephants.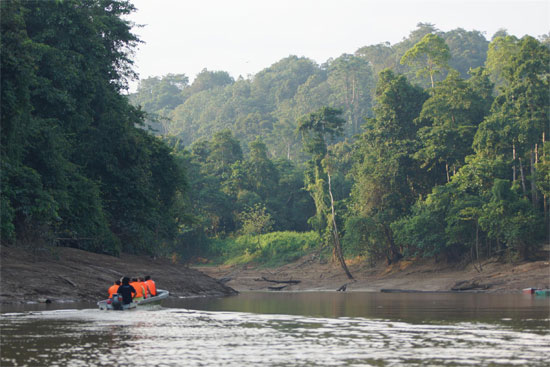 Colonel Kurtz never wore a life jacket.
The easiest way to enjoy the jungle is on multi-day jungle tours that typically include accommodation, meals, activities and transport from Sandakan. Prices depend on how many creature comforts you need, ranging from bucket showers at Uncle Tan Jungle Camp to air-con chalets at Bilit Rainforest Lodge. Regardless who you go with, it will be an memorable experience with guided jungle walks and wildlife-spotting boat rides at the break of dawn.
While one-day stays are possible, the orangutans are not aware of your tight schedule so we highly recommend staying at least two nights to maximise your chance of sightings.
Day 8: Travel to Semporna
To save you from backtracking to Sandakan, tell your jungle tour operator that your next destination is the scuba mecca of Semporna and they'll drop you off at a location where you can flag down a passing bus. Between the boat ride from the jungle to civilisation, waiting for the bus and the five-hour ride itself, most of this day will be lost to transportation.
Once in Semporna, treat yourself to a good meal and a hot shower (you'll need one after the jungle) and make plans for scuba-diving at world-renowned Mabul and Sipidan Islands which lay offshore.
Day 9 and 10: Mabul and Sipidan Islands
Spend the last two days of your Sabah adventure enjoying some of the best scuba-diving in the world. Sipidan Island is one of Jacques Cousteau's favourite dive sites and is known for its huge schools of barracuda and pelagics like manta rays and sharks, while Mabul Island is known for sea turtles and smaller creatures like nudibranches.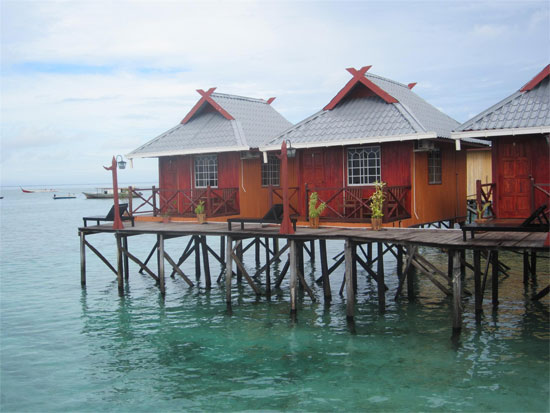 The real beauty is what lies beneath.
Do note that there are restrictions on how many divers can visit Sipidan each day, so to guarantee a diving permit you'll want to contact a dive centre well in advance; there are no such restrictions for Mabul and it is also possible to stay on this island. The accommodation on Mabul caters to divers and rates typically include all meals and two or three divers per day.
While the diving here is incredible, the beaches are not -– if you do not intend to dive or at least snorkel you may want to give Semporna and the islands a miss.
When it's time to return to the real world, take advantage of the nearby Tawau Airport which offers frequent flights to Kota Kinabalu and Kuala Lumpur -– remember the rule that you cannot fly for 24 hours after scuba-diving!
Planning advice by topic
Getting started

How to plan

Why you need insurance

Health & safety

Money & costs

Travel with kids

Accommodation

Food

Transport

Work & volunteering

What to pack

Where to go

Gear advice

Gear reviews

Learn the language
Other suggested itineraries
Thailand

Laos

Cambodia

Vietnam

Malaysia

Indonesia

Burma Myanmar

The region

Remember this is just a guide -- often the best trips are the ones you make up yourself!

Newsletter signup