INDONESIA: Two weeks in Bali
Just some suggestions
Introduction
Bali is so rich in both sights and experiences that you could spend an entire lifetime on the island and barely scrape the surface, but if you don't have a lifetime to give the island, what could you do in two weeks?
Two weeks is enough time to see some of the beaches, along with some of the interior, without needing to run around like a chook with its head cut off. Follow the diversion links for more ideas for side trips or diversions for those who have a little longer.
Start in the hills: Ubud
Save the beach for later and upon arrival at Bali's international airport, get a taxi up to the island's cultural heart Ubud. With tourists by the busload (and the traffic to match) it's far from the laidback, idyllic hippy paradise it's sometimes still painted as, but it does form a good introduction to the island. Do a ricefield walk and see a traditional dancing show by the palace. Allow two nights.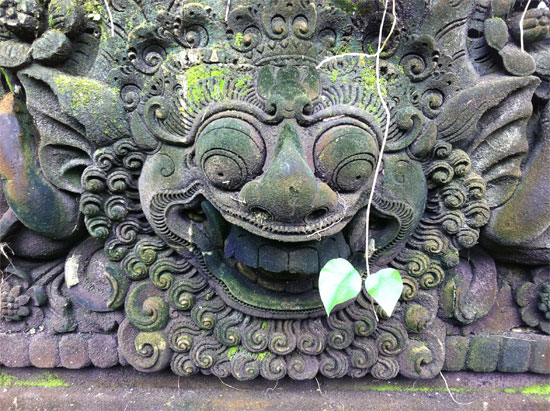 Smile you're in Bali!
A pretty valley: Sidemen
It's a common refrain regarding Ubud that "you should have been here 20 years ago" but just a couple of hours drive to the east, you can do pretty much just that -- no time capsule required. The rice valley that encompasses Sidemen lacks the gourmet scene of Ubud, but it also lacks the tour buses and the hordes they carry. Spend your day doing a ricefield walk and the evening admiring the sea of stars. See Gunung Agung, Bali's tallest -- and holiest -- peak in the early morning light. Allow two nights.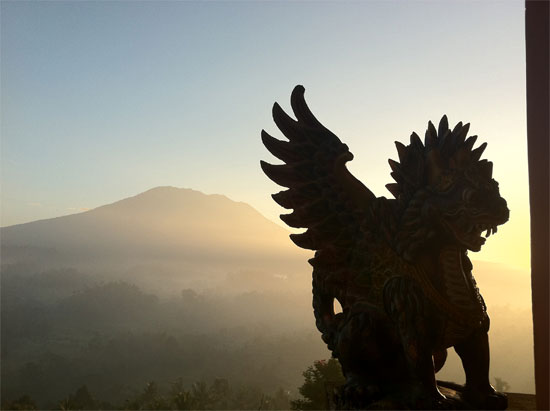 Early morning light near Sidemen.
Swim with the fish: Amed
From Sidemen head northeast to the coastal bays of Amed in east Bali. Formed by a half dozen or so beautiful black sand bays, the area is well regarded for its snorkelling and diving (though divers spend more time at Tulamben to the west of here). There is also plenty of scope for ricefield walks and mountain biking. It's also possible to go out on a fishing boat for dawn, from where you can watch the sun rise over Gunung Rinjani on neighbouring Lombok. Allow three nights.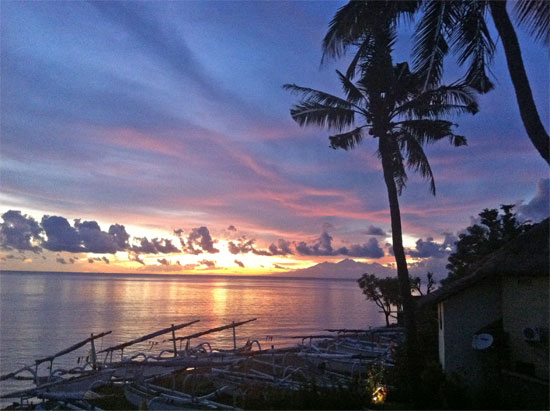 Sunrise over Lombok.
Dolphins and munching: Lovina
From Amed, it's a long slow drive up over the north coast of Bali to Lovina. While we're not the biggest fans of the beach here, you can do a boat trip to see the dolphins that frequent the waters here. The black sand beach is very attractive as well. Allow one night.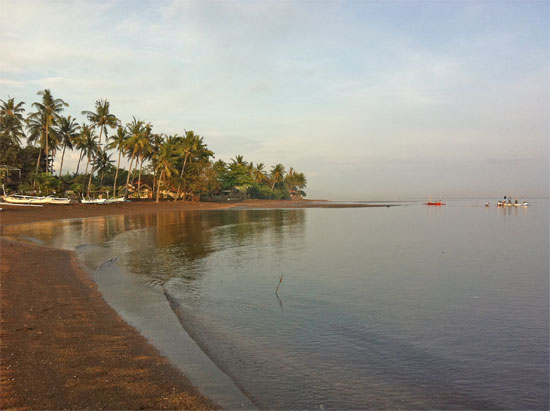 The calm waters of Lovina.
Back up into the hills: Munduk
After a day frolicking with the dolphins, head a little further west, then take a left for the gorgeous drive up to Munduk. Perched on the mountain side with magnificent views to the coast and across the valley, Munduk has a cool climate and plenty of great old-school places to stay. Spend one day on a ricefield and village walk and another visiting some of the beautiful waterfalls in the area. Allow two nights.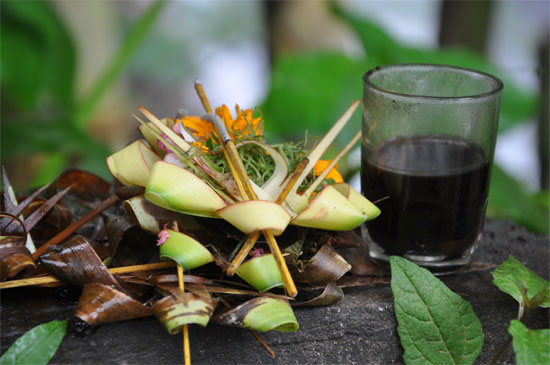 Forest offerings.
Beach and beers: Seminyak
Leave Munduk early for the lovely, windy drive to Balian on Bali's south coast. From here it is a straight-up run to Seminyak, where you can choose from a staggering range of accommodation and rest your laurels by the Indian Ocean. Once the sun has set throw yourself into Seminyak's impressive food and drinks scene. Allow two nights.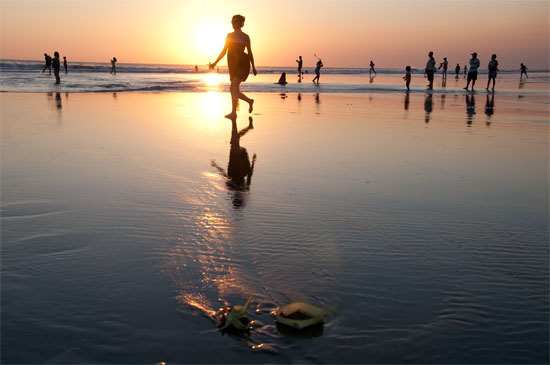 Late light at Seminyak.
Surf's up: Bukit peninsula
For your last stop, head to Bali's Bukit Peninsula where you can choose from brash five-star resorts or surfer homestays. Spend your last two days enjoying some of the most spectacular beaches in the area. We've got a soft spot for Balangan, but there are plenty of others to choose from. Allow two nights.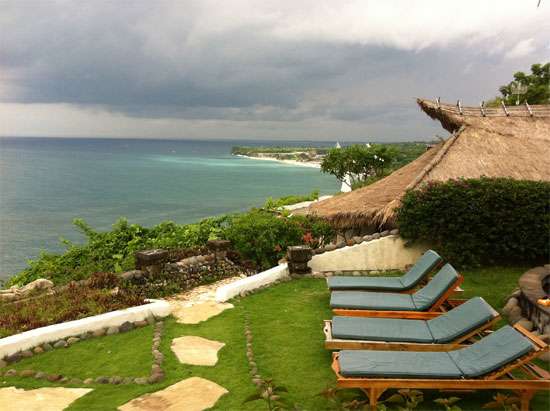 Bingin beach views.
The above is just a sample of what you could cover. Also worth considering are the nearby islands of Nusa Lembongan, Nusa Penida and Nusa Cenningan, which are very easy to reach and could easily absorb a few more days.
Planning advice by topic
Getting started

How to plan

Why you need insurance

Health & safety

Money & costs

Travel with kids

Accommodation

Food

Transport

Work & volunteering

What to pack

Where to go

Gear advice

Gear reviews

Learn the language
Other suggested itineraries
Thailand

Laos

Cambodia

Vietnam

Malaysia

Indonesia

Burma Myanmar

The region

Remember this is just a guide -- often the best trips are the ones you make up yourself!

Newsletter signup