INDONESIA: One week in Java
Just some suggestions
Introduction
One of the joys of writing travel guides is that you're able to experience almost all of the sights and activities within a particular destination without the need to put red marks through lines in your itinerary for which there is just not enough time. A question we're often asked is, "I have only a week in Java, where should I go?"
The answer to that question largely depends on where you enter the island, where you're heading to and what sort of activities you like to do. But given that most people enter Java through Jakarta and want to make their way to Bali and the fact that most of Java's attractions are beach and volcano related, it's pretty easy to give a few suggestions for places to go during your week in Java, though to be honest, we'd suggest ten days just to cover the following.
In a previous post we talked about the highlights of Java and this a great place to start to develop that week-long itinerary. The first thing we would recommend if visiting Java for a week is to get out of Jakarta as quickly as possible. In fact it is possible to bypass the city altogether by catching a bus directly from the airport to Bogor, some 50 kilometres south of the smoggy capital. Let this be stop one.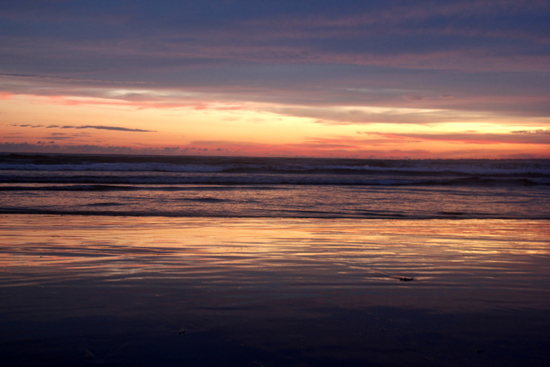 Dreamy sunsets in Pangandaran.
Bogor
The main attraction in Bogor is the fantastic botanical garden, established in the early 1800s by the Dutch as a residence for the Governor, a botanical research facility and a place for the upper class to picnic. It's easily possible to see the main attractions of Bogor in a single day.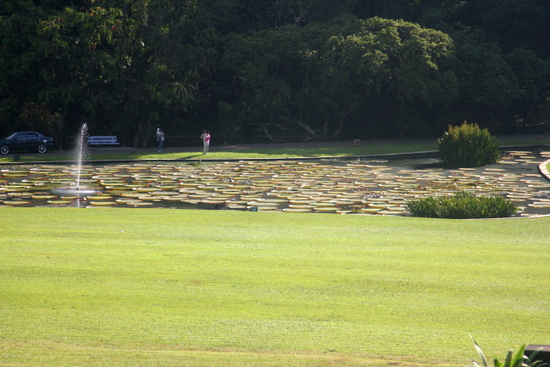 The botanical gardens in Bogor are a great first stop when travelling through Java.
Java is a large island and travelling across a large island in a week necessarily involves lots of travel. From Bogor, the next stop is Pangandaran -- about eight hours away.
Pangandaran
Located on the south coast of West Java half way between Jakarta and Yogyakarta is every local's favourite seaside town: Pangandaran. With a beach that stretches until the horizon, a national park with an abundance of wildlife and some of the freshest seafood going, it's a place that beckons you to stay a while. But one night is all you can afford here! The next day it's time to move again, this time by a combination of charter car and train to the most popular city for foreign tourists in Java, Yogyakarta.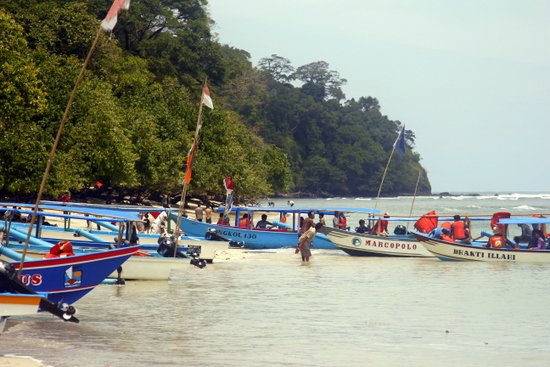 There's plenty of water-based transport in Pangandaran -- fishing anyone?
Yogyakarta
The main attraction in Yogya is the stunning Buddhist temple of Borobudur. Built during the ninth century, the temple was used by the Javanese population until around the 14th century when surrounding Islamic sultanates expanded and the island's conversion to Islam began to gather steam.
Aside from Borobudur, there is the fascinating temple complex of Prambanan, a water palace and the Sultan's palace. Yogya is one of the best parts of Java and deserves a couple of nights. After a whirlwind tour of Yogyakarta, a gruelling full-day trip awaits to get to the lofty Gunung Bromo -- 10 hours of ricefields, trucks and maniacal traffic. Be sure to book onto one of the "tours" sold through one of the many agents in Yogyakarta. This tour will include transport to Bromo, accommodation in Bromo and your transport to Bali.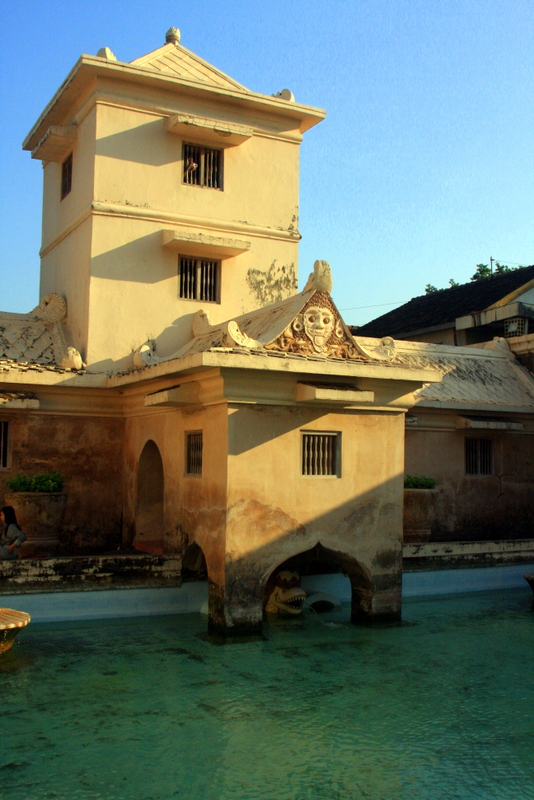 Yogyakarta's water palace is certainly worth a look.
Gunung Bromo
The towering active volcano complex surrounding Gunung Bromo is a popular destination for tourists in Java, but is often overlooked by those wanting to make a quick exit from Yogyakarta and who choose to fly to Bali from there. While flying from Yogya to Bali is a good option for those with little time on their hands, Bromo is such a wonderful place that the extra time spent travelling there is well worth it. In fact, most of these tours depart Yogya one day, spend that night on the crater rim near Bromo and depart late morning for Bali. It's a brilliant alternative to flying.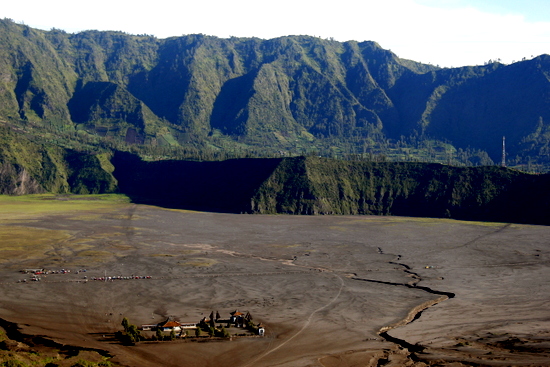 The stunning scenery around Gunung Bromo
While Java looks tiny on the map, it is the 13th largest island in the world and is home to more than 120 million people. Travelling across the island can be frustratingly slow due to poor road conditions, heavy traffic and confusing connections. But it can be traversed in a week without missing some of the best parts -- you just might need a holiday in Bali afterwards.
Story by Adam Poskitt.
Planning advice by topic
Getting started

How to plan

Why you need insurance

Health & safety

Money & costs

Travel with kids

Accommodation

Food

Transport

Work & volunteering

What to pack

Where to go

Gear advice

Gear reviews

Learn the language
Other suggested itineraries
Thailand

Laos

Cambodia

Vietnam

Malaysia

Indonesia

Burma Myanmar

The region

Remember this is just a guide -- often the best trips are the ones you make up yourself!

Newsletter signup