BURMA: Yangon to Pyay and Bagan
Just some suggestions
Introduction
If you only have a week in Burma (Myanmar) and want to include an upcountry site in addition to your time in Yangon, then Bagan is your best option. This itinerary will give you a look around Yangon, combine one of the country's most famous sites with one of its lesser known ones and still take in a bit the countryside as well.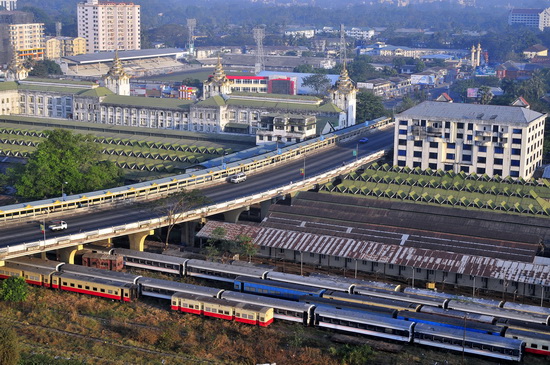 Rangoon Central - one of those trains may be the one to Pyay.
After taking in the sights of Yangon for two days, head up to the old city of Pyay by bus or rail. The train to Bagan is a rickety 20-hour journey so we suggest breaking it up. Hourly buses to Pyay take around five to six hours. Alternatively, a train departs Yangon at 13:30 and arrives around 21:30.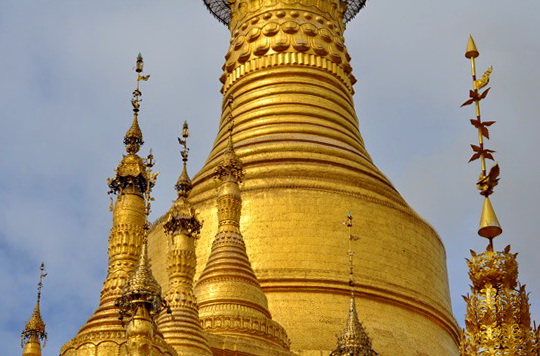 Yes, Pyay has pagodas too.
There are plenty of things to do in Pyay in and around town to fill up a day. While there are reasonable accommodation options, overnight transportation between Pyay and Bagan is an option worth looking into as well. The last time we looked, the train left Pyay at 22:00 and arrived in Bagan at 9:30 while the bus departed at 17:00 and arrived at 3:00.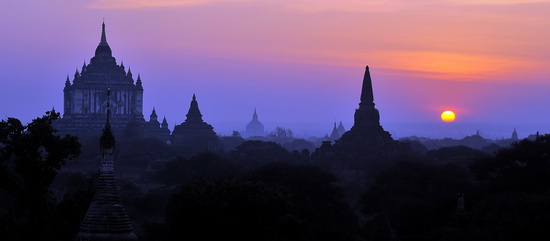 Arrival in Bagan maybe?
While 3:00 might not sound like an ideal time to arrive, it's the perfect introduction to day four with an epic sunrise in Bagan. Read our Bagan suggestions, which takes you to day five. Depending upon your departure from Yangon, you can either take a flight back on day six for around US$120 or jump on another night bus if you're cutting costs.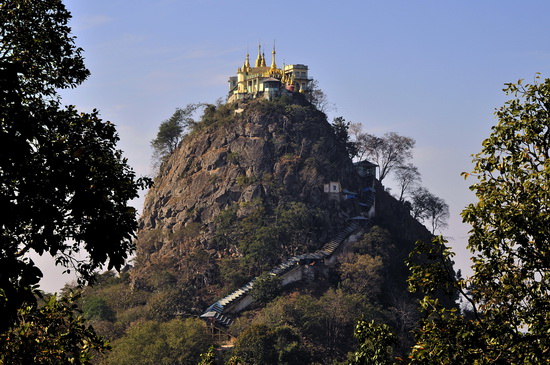 Mount Popa; a temple atop a volcanic plug.
As we mentioned in a previous domestic air travel post, it is unwise to book domestic flights to Yangon that connect to international flights departing the same day. Provincial airports are notorious for delays and cancellations, so play it safe and fly into Yangon a day early. Alternatively, another day in Bagan allows you to do the Mount Popa day tour and return to Yangon the following day.
Planning advice by topic
Getting started

How to plan

Why you need insurance

Health & safety

Money & costs

Travel with kids

Accommodation

Food

Transport

Work & volunteering

What to pack

Where to go

Gear advice

Gear reviews

Learn the language
Other suggested itineraries
Thailand

Laos

Cambodia

Vietnam

Malaysia

Indonesia

Burma Myanmar

The region

Remember this is just a guide -- often the best trips are the ones you make up yourself!

Newsletter signup